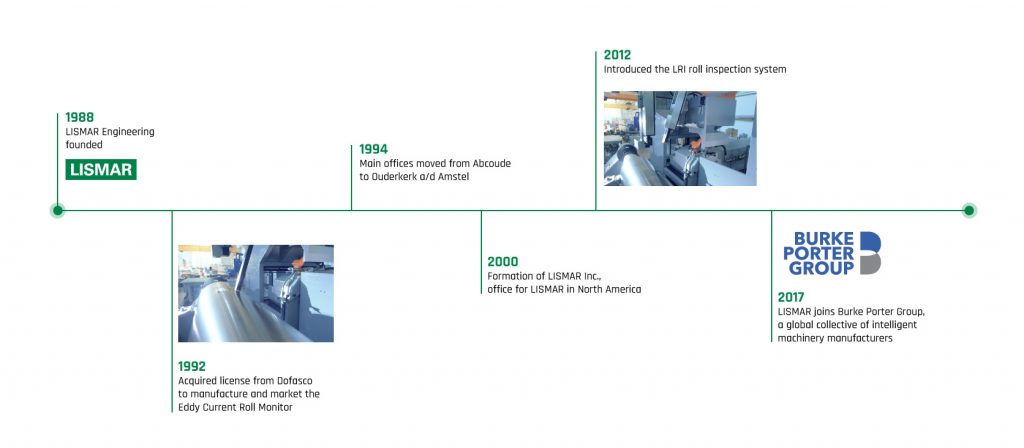 1988
In 1988 LISMAR Engineering B.V. was founded in Abcoude. LISMAR began developing controls as retrofits for existing machines.
1992
After a managerial transition, LISMAR continued the work that was being done by the Asko B.V. Automation Department. The Automation Department had acquired a license from Dofasco to manufacture and market the original Dofasco Eddy Current Roll Monitor. From that moment on LISMAR has been manufacturing and marketing roll inspection systems and controls for roll grinding machines in the steel and aluminium industry.
1994
LISMAR Engineering moved from Abcoude to Ouderkerk a/d Amstel.
2000
Formation of LISMAR Inc., an office for LISMAR in North America. This office was started to shorten response time for maintenance and repairs.
2012
LISMAR introduced the LRI roll inspection system, an entirely new concept that starts from sensor technology to signal processing and the graphical user interface. The new LRI system is now operational and is supplied to companies in the steel and aluminum industry around the globe.
2017
LISMAR joined Burke Porter Group, a global collective of intelligent machinery manufacturers.